Working in the rain presents a variety of obstacles to normal workplace hazards. Our best selling FR rain gear, FR Dritex, is superior in comfort because we designed it that way. Reliable High Performance Products (headquartered in the western suburbs of Chicago)  built its business around selling rain gear that was not stiff, but stretched and moved making it more comfortable to wear. Word got out, and businesses wanted the rain coat that was comfortable and built to last. So when our customers asked for dual-hazard (power and gas) rain gear we delivered with our exclusive FR Dritex Rain Gear.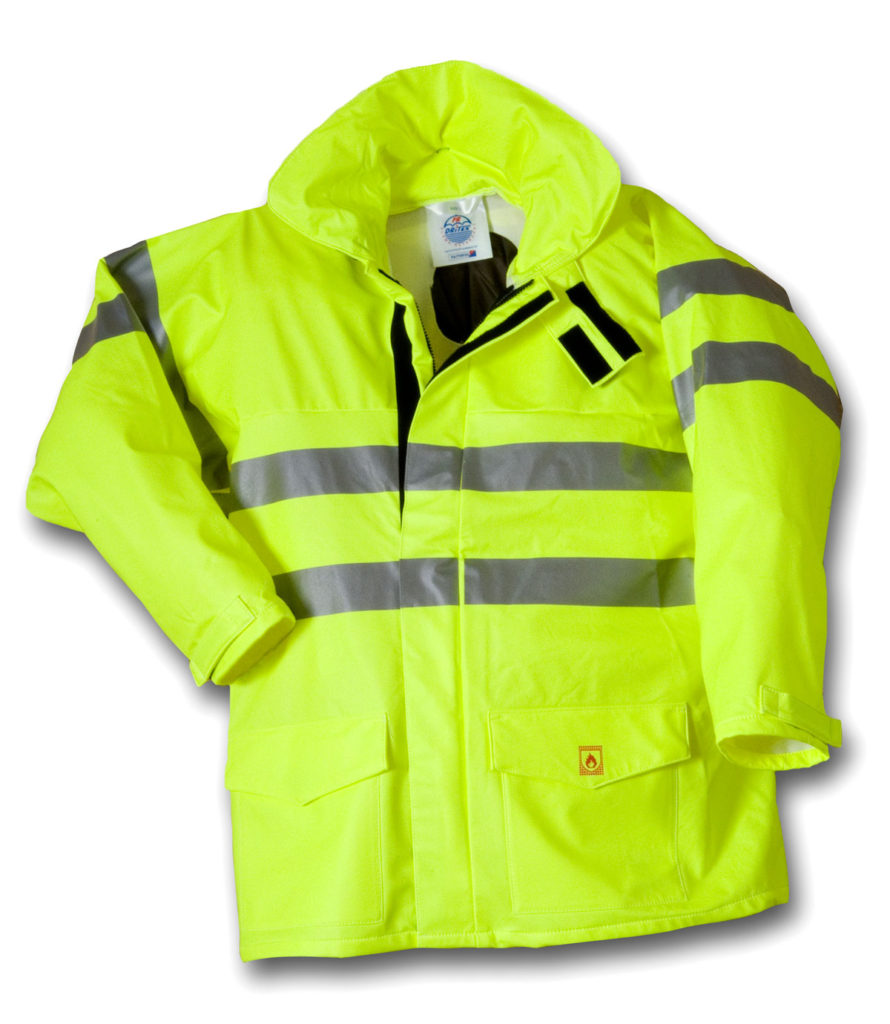 What should you be looking for when it comes to FR rain gear?
Make sure you are getting gear that is compliant with the hazard conditions of your working environment. Only purchase rain gear that meets high visibility standards (ANSI 107) because if it is raining you want to be seen. Lastly make sure your gear is the right size. If it is too small or too big it can restrict your range of motion. One of the most valued features of our exclusive Dritex FR rain gear is their feel – not stiff and rigid like most rain gear. Our Dritex FR rain gear stretches and moves, helping you stay more comfortable to maximize your range of motion.
If your ShopReliable store does not carry the Dritext FR rain gear, ask your safety apparel management program administrator or manager.
Access your ShopReliable Store
Looking for a better way to keep your company compliant, limit liability, and provide the safest choices for your employees? Learn more about ShopReliable, our proprietary safety apparel management program. Reliable High Performance Products serves customers all over the country from its headquarters in Carol Stream, IL.